Press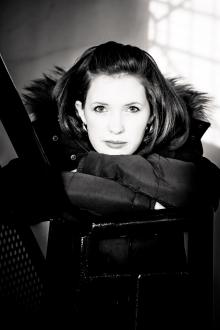 Handel's Dixit Dominus with The Monteverdi Choir in Princeton University on 15th June 2014
Nancy Plum, Town Topics
"Sopranos Katy Hill and Emilia Morton sang with refined color[...]. Soprano Esther Brazil sang the mezzo-soprano solos expressively, and with Ms. Morton, sang a duet full of sharp intensity."
The Sixteen's Christmas concert at the Usher Hall, Edinburgh on 15th December 2013
Catherine Robb, The Herald Scotland
"The songs were jubilant, and the rhythmic percussion accompaniment kept the music flowing where it could have lost momentum. Especially poignant was the lullaby for solo soprano [Emilia Morton], sung with a comforting and consoling simplicity."
Bach's St John Passion with the Hertford Choral Society and the Brandenburg Sinfonia at All Saints' Church, Hertford, on March 27th
Jennifer Hopkins, 28th March 2010
"The Evangelist's role is notoriously demanding but Jeremy Budd provided clarity in the story telling and energy in his aria 'Ah, my soul'. Christopher Adams as Christ and Robert Rice as Pilate have first-class voices but the drama and emotion in the recitatives was rather understated and only emerged fully in Peter's denial. Counter tenor Tim Travers-Brown excelled in the beautiful 'All is fulfilled', much enhanced by the accompanying bass viol, and Emilia Hughes' pure and seemingly effortless soprano arias were exquisite."